Surrealism is the desperate attempt of poetry to incarnate itself in history - Octavio Paz.
There have been and continue to be many books written 'about' Surrealism, usually in the past tense, but what we are striving for is to produce publications that are in themselves surrealist, whether through the written word, the visual image or their combination.
Surrealist Editions exists very much in the present tense.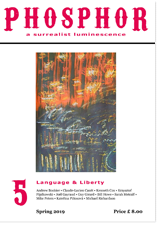 Phosphor No.5 - Language & Liberty
Spring 2019
Texts, poems, images on the theme of 'Language & Liberty' - including: Joël Gayraud, Kenneth Cox, Mike Peters, Michael Richardson, Claude-Lucien Cauët, Krzysztof Fijalkowski, Sarah Metcalf, Guy Girard, Bill Howe and many more...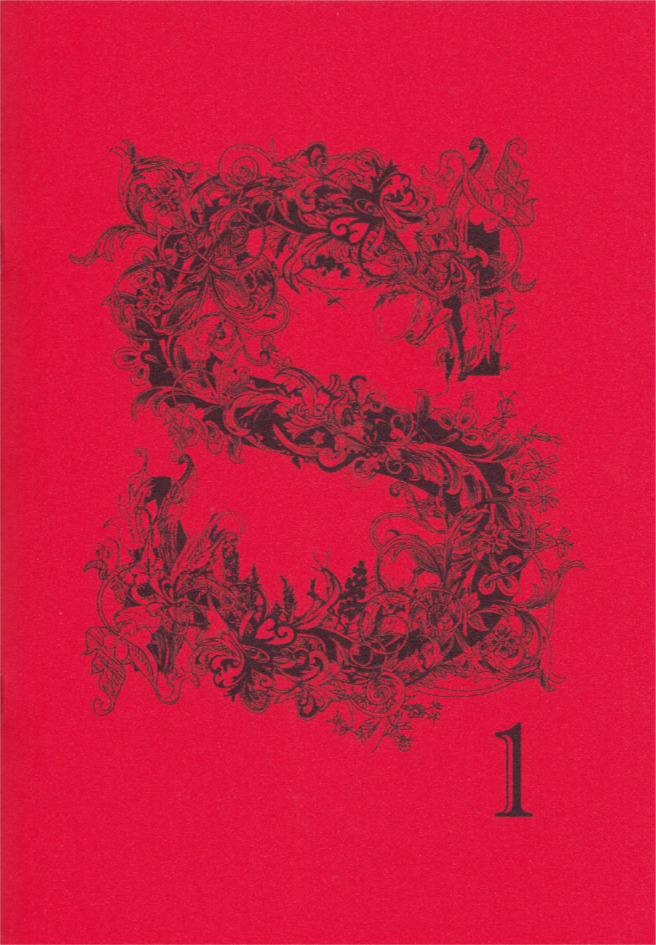 S No.1
A new journal from Leeds Surrealist Group
24 pages - A5 format - colour - October 2020
Texts, poems, images, collective games including: The Last Meeting Before Lockdown - a collective drawing and text; A Promenade in New Leeds by Day - a description of an imaginary walk taken in a city suburb and more...
SORRY, SOLD OUT!